---
Welcome to Soundring
Australia's largest range of Record Player needles.
Need a new needle?
You've come to the right place.
And although it might seem a little daunting trying to work out which is the right one, we have a few tips to help you through.
First, do you have the brand of your turntable. Better still, the model number.
Try typing that into the search bar above.
Remember DON'T include dashes, spaces or dots , eg. put in SLBD20 not SL-BD20
Also, sometimes the last one or two letters or numbers are not needed to make a match. eg. AU at the end of a model number might simply indicate that it is an Australian unit.
We also have a listing of nearly 5000 turntables by brand and model number.
https://www.soundring.com.au/page/search-by-turntable-brand/
Next you might have a cartridge number or stylus code
This can be the most useful information. You might find it printed on your old stylus or the cartridge it's clipped into, or in the User Manual.
.
You can also email us some photos of your old stylus if you have it and we'll help you track down the right one.
Search By Picture is another way to match up your stylus.
We've grouped the styli into those that have similar appearance - winged, T-shaped, star wars fighter etc.
And if all else fails?
Call or Email We'd be happy to help.
EMAIL enquiries sales@soundring.com.au
PHONE 0486 022 777
All prices quoted are in Australian dollars A$.
And if you're looking for a more extensive range of vinyl related products and Hi Fi equipment?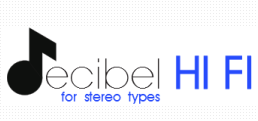 You'll find everything you need to make your vinyl system sing!